Tribest GS-P501-B 110V 60h Greenstar Pro Commercial Juice Extractor with Twin-Gear Juicer - White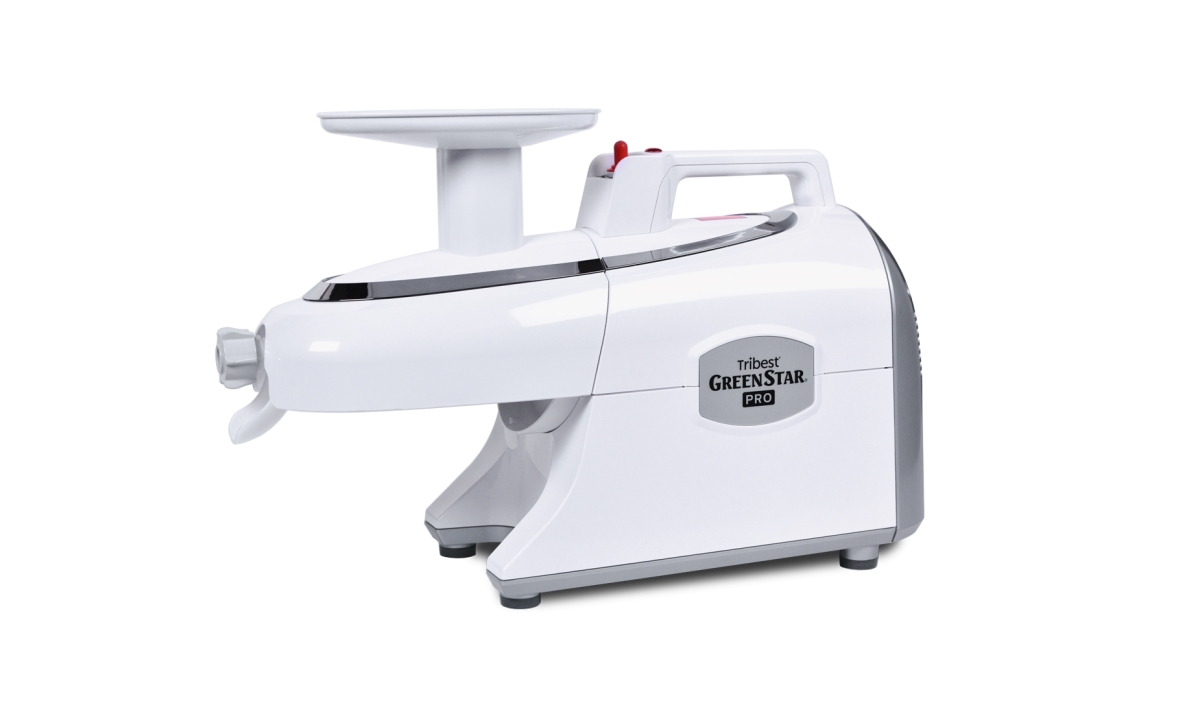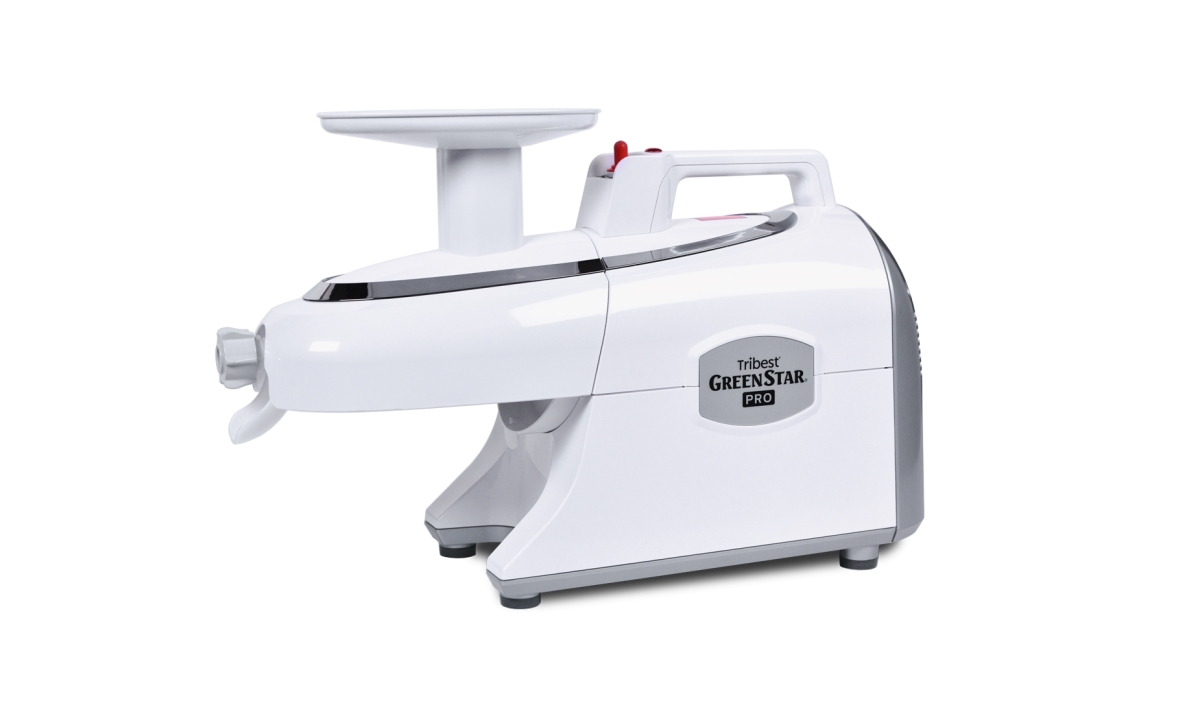 Our Price:
$849.95
You Save $254.99 (30.00%)
---
Manufacturer Part #: GS-P501-B
Lead Time: 2 Days
Estimated Shipping Cost: $19.73
With the Greenstar Pro, you can juice a wider variety of fruits and vegetables . from carrots and apples, to wheatgrass and pine needles, all without having to stop and change any parts! You can also use your Greenstar Pro Professional Juicer to make other delicious foods, such as, baby foods, breadsticks, nut butters, pts, frozen fruit sorbets, and much more! The Greenstar Pro Professional Juicer unleashes the very best nutrition that nature has to , utilizing advanced All Stainless-Steel Jumbo Twin Gears to get the most out of all your fruits and vegetables. The unique shape of Greenstar Pro's Jumbo Twin Gears extracts more juice and performs better than other Twin Gear juicers. The new twin gears are coupled with other design improvements that make Greenstar Pro easier to set up, easier to use, and easier to clean than ever before.
The All Stainless-Steel Jumbo Twin Gears are an advanced impeller press system that rotates at a low 110 rpm and generates minimal heat while juicing. The Greenstar Pro also has magnetic and bioceramic technology embedded in the Jumbo Twin Gears that produces fresher juice that can be stored longer, with minimal loss of the precious enzyme and vitamin content in the juice. The magnetic and bioceramic technology contained within the Jumbo Twin Gears helps stabilize your fresh juices, allowing for longer storage times with less enzyme and nutrient loss.
Features
All Stainless Steel Twin Gears
New Locking Mechanism
Added Safety
Easy Clean Up
New Easy Grip Outlet Adjusting Knob
Higher Yields
Increased Versatility
Increased Value
Tamper Holder
Includes:
Juicing Knob, Breadstick Knob
Fine Screen, Coarse Screen
Homogenizing Blank (Open Blank)
Breadstick Blank (Closed Blank)
Jumbo Twin Gears
Glass Juice Pitcher
Drip Tray, Plastic Plunger, Wooden Plunger
Stainless Steel Strainer
Scraper Set
Regular GS Cleaning Brush
Specifications
Color: White
Motor Power: 165 Watts
Voltage: 110 volt
Speed: 110 RPM
Frequency: 60h
Dimension: 18.6" L x 12.4" W x 6.8" D
Weight: 27 lbs
You May Also Like