NutriMill 789000 Harvest Grain Mill - Corundum Millstones Electric with Black Trim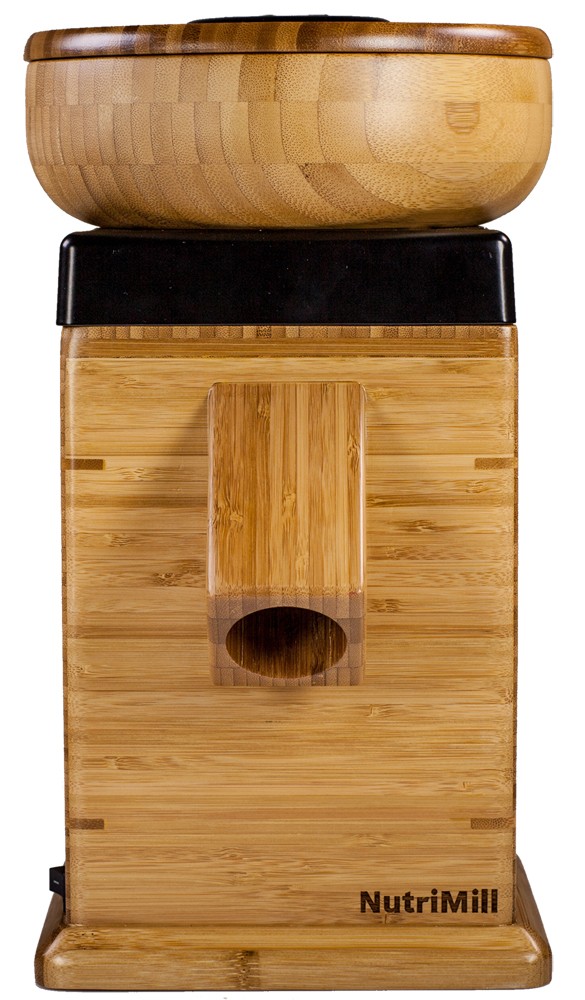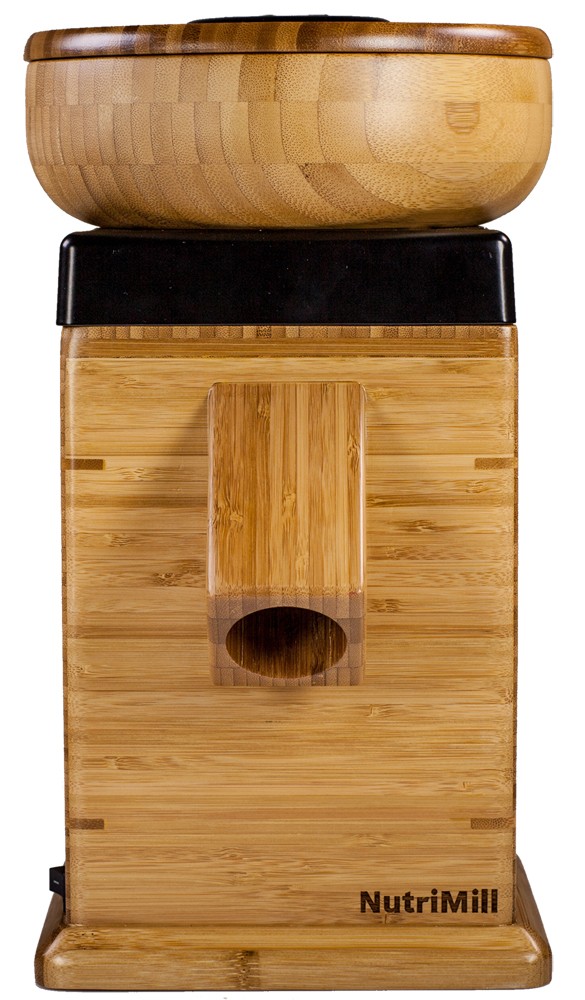 Our Price:
$279.00
You Save $83.70 (30.00%)
---
Manufacturer Part #: 789000
Lead Time: 2 Days
This NutriMill Harvest Grain Mill is a masterpiece of high performance function and optimal design. It will provide you with all the flours or grinds you need daily. With a quick flip of the switch, the 4 amp/450 watt motor starts to power the corundum GrainmasterTM millstones. The grain mill ceramic grinding stones create a low-heat milling process that does not destroy vitamins and minerals. It has been designed and made in the USA with careful craftsmanship for healthful, efficient milling. The NutriMill Harvest Grain Mill is outfitted with patented Advance CushionflexTM stone suspension that keeps the ceramic grinding stone pair working properly for a lifetime. Another gain you get from using this electric grain mill is that you grind the entire grain or legume. Most store bought flour and foods have the outer bran, and even the nutrient dense wheat germ core removed. This nutritional-destructive milling method requires artificial enriching to replace what was taken away from the natural, whole food. This electric grain mill will provides continuous grind functioning on demand. Grind what you need, when you need it. The storage environment will ruin nutritive profiles. Heat, light, air, and humidity takes its toll and robs the stored food before it can be consumed. The Nutrimill electric grain mill is specifically designed to be used routinely. The large hopper holds 3.5 cups, and you can add more as milling progresses when you have larger needs This NutriMill Harvest Grain Mill will enhance your health and nutrition by producing superior quality, whole grain or legume flours and grinds that will impact the quality of your life for the best.
Features
Grinds all non-oily grains and legumes
Enhance health and nutrition through superior quality whole grain or legume flour
Super Food benefits for the body
High performance, optimally designed electric grain mill
Effortless operation and maintenance
Loaded with lots of patented features
Made with careful craftsmanship for efficient milling
Electric grain mill with non-slip rubber bottom feet
Easy-adjustTM texture control knob
Sophisticated feeling, smooth operating texture control knob
Specifications
Trim Color: Black
Capacity: 3.5 Cups
Wattage: 450 Watts
Ampere: 4 Amp
Dimension: 15" x 13" x 11"
You May Also Like